Find me a Tutor in the State of New York
The state of New York is often referred to as Upstate New York to distinguish it from New York City. New York City, the most populous city in the United States, is known for its status as a financial, cultural, transportation, and manufacturing center, and for its history as a gateway for immigration to the United States. At the college level, the statewide public university system is the State University of New York (SUNY). The City University of New York (CUNY) is the public university system of New York City. The SUNY system consists of 64 community colleges, technical colleges, undergraduate colleges and universities. The four university centers are University at Albany, Binghamton University, University at Buffalo and SUNY Stony Brook. New York is home to both Columbia University and Cornell University, making it the only state to contain more than one Ivy League school.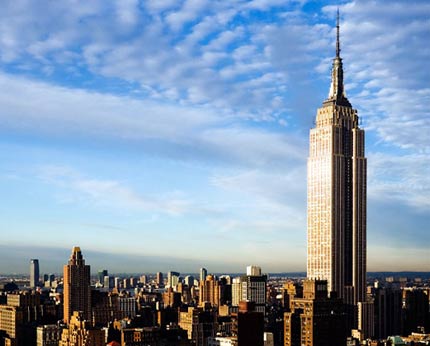 The Empire State building in New York City

Flag of New York

Map of New York

Niagara Falls near Buffalo, NY




Find me a Tutor in the State of New York

I like TutorZ because as soon as I get a notification, I purchase the lead for as little as two dollars. Within minutes I have made a call or sent a direct email. I usually set up a first session for that week....sometimes that very same day! Now let's start studying....
by Matt Horwich, Cleveland, OH
More Testimonials