Find me a Tutor in the State of Texas
Texas is the second-largest U.S. state by both area and population. The name, meaning "friends" or "allies" in Caddo, was applied by the Spanish to the Caddo themselves and to the region of their settlement.

Houston is the largest city in Texas, while San Antonio is the second largest. Dallas—Fort Worth and Greater Houston are the fourth and sixth largest United States metropolitan areas, respectively. Other major cities include El Paso and Austin—the state capital. Texas is nicknamed the Lone Star State to signify Texas as an independent republic and as a reminder of the state's struggle for independence from Mexico.

Students in Texas take the Texas Assessment of Knowledge and Skills (TAKS) in primary and secondary school. TAKS assess students' attainment of reading, writing, mathematics, science, and social studies skills required under Texas education standards and the No Child Left Behind Act.

The University of Texas at Austin and Texas A&M University are flagship public universities of the state of Texas. In addition Texas has many private institutions including the Rice University in Houston—one of the leading teaching and research universities of the United States.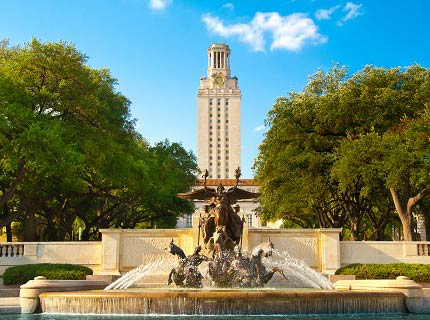 University of Texas at Austin

Flag of Texas

Map of Texas

Oil fields near Houston, Texas




Find me a Tutor in the State of Texas

I like TutorZ because as soon as I get a notification, I purchase the lead for as little as two dollars. Within minutes I have made a call or sent a direct email. I usually set up a first session for that week....sometimes that very same day! Now let's start studying....
by Matt Horwich, Cleveland, OH
More Testimonials